Greetings(Japanese)


Our company has started corporation business since 1995 in Tokyo. Of course,The origin which is started corporation business began business from individual activities of DJ KUNI (Owner of TTT RECORDS LTD.)@It's about 90's beginning which is considered as "the dawn of Psychedelic Trance (Goa Trance/minimal Techno Trance/Progressive Trance/Psy-Trance etc...) dance music" in the world. The dance music scene of Psychedelic Trance didn't exist yet in Japan. Tour of inspection in foreign countries during university being became opportunity, and I became DJ/producer of Psychedelic Trance music specialist at Based in Tokyo. (There was no music genre name called "Psychedelic (Techno) Trance" these days. We named this genre name for Japanese music business world.)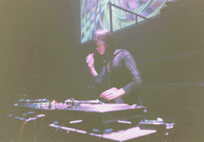 As professional career,I had produced a lot of music event in Japan in 90's,which had much influenced not only to Japan's young djs,but also to many artists in many different fields. As international activities, I was invited to Techno parties in the UK, Greece, Israel,the U.S., Taiwan and Thailand,and made these international audience dance.
In 1991, I changed DJ style to Psychedelic Trance music from House music, Electro-pop,Techno and rock music mixture. Psychedelic Trance music didn't exist in Japan. As for Japan at that time, so far as I know, there were neither DJ/Producer,engineer,computer manipulators nor others of Psychedelic Trance specialist. I think that probably you met me if you met Psychedelic Trance at that time in Japan.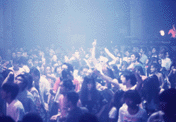 I think dance music is created by DJ. It's becomes one music genre. Dance music is born on the special format that created of DJing. Then,engineers,computer manipulators and others can reflect it ,and it can become part of DJ's sounds. Dance music develops further by the repetition like this. It is so. This music genre developed like this, and it was formed. I would say from my history of activity and experience about this. The activities information about DJ KUNI of this music style(Psychedelic Trance) was introduced between enthusiastic fans beyond sea in the world at once.
I continued tour of inspection in various countries after graduated with bachelor's degree and made to develop regular DJ events,then I escalated music business in Japan. After this,I established "TOKYO TEKNO TRIBE"(known as TTT) in 1995,then released some discs in Japan. This became an artist name and the first "psychedelic (techno) trance" music label in Japan. In 1996 and1997 "Pony Cannyon" released 3 CDs of my compilations. In 1998 "MUSIC MINE" released "DJ KUNI MIX". In Summer 1996,we participated in Japan's biggest outdoor rave party,"Rainbow2000" as one of the main acts. We did the live show of Psychedelic Trance to audience of about 18,000.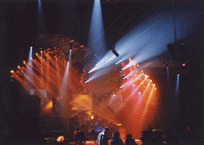 In 1998 Pioneer Electronic Corporation released a new portable CD player, "Loopmaster TOKYO TEKNO TRIBE model" by TTT's supervising on graphic designing. The width of activity is expanded also to various plans. I did radio program and DJ live tour in 2001.
We have gotten over much distress so far,however,we kept fascinating around the music fan in the world through various activities. I think that we are not only leader of Psychedelic Trance music but also origin of creative project in Japan. We think that we want to contribute "creation" as theme to the work for society. I am proud that DJ KUNI is necessary to you,when you tell about history of Japanese music scene at least.
Thank you very much in advance.
Junuary,2009
DJ KUNI
(K.TANAKAj
---
---
BROADCASTING
1996 NHK TV INTERVIEW
1997 FM AICHI INTERVIEW
1998 MTV TAIWAN INTERVIW,TAIPEI RADIO STATION INTERVIEW
1998 TBS RADIO INTERVIEW&LIVE MIX
1997-1999 FM G-WIND MUSIC PROGRAM REGULAR PERSONALITY
2001`2002 FM G-WIND GUEST COMMENTATOR

MAGAZINE&NEWS PAPER
WIRED, H, REMIX, LOUD, WARP,PIA,MA 1,ELE-KING,FLYER,BOUNCE(TOWER RECORDS),STUDIO VOICE,KEYBOARD MAGAZINE,SOUND&RECORDING MAGAZINE,GROOVE,BOON,TOKION MAGAZINE,CAZI CAZI MAGAZINE,SMART,THE GREAT NEWS(TAIPEI),THE VOICE OF GENERATION NEXT(TAIPEI),etc...
*Our company isn't concerned in the editing of "Psycedelic&Trance" that Coremagazine published.
---
TOKYO TEKNO TRIBE® and
®logo mark are registered trademarks of TTT RECORDS LTD,Japan.
(C)2006 TTT RECORDS LTD.
RETURN TO TOP PAGE